₹ 3,096.00 ₹ 2,272.00
Add To Cart
Product Description
Introducing the Dream White Expert Care Routine
The complete teeth whitening package for brighter and whiter teeth
Sale price
₹ 2,272.00
Regular price
₹ 3,096.00
Unit price
per
Sold out
Additional 10% OFF | Use Code : ORALHEALTH
Check Services and Delivery for
View full details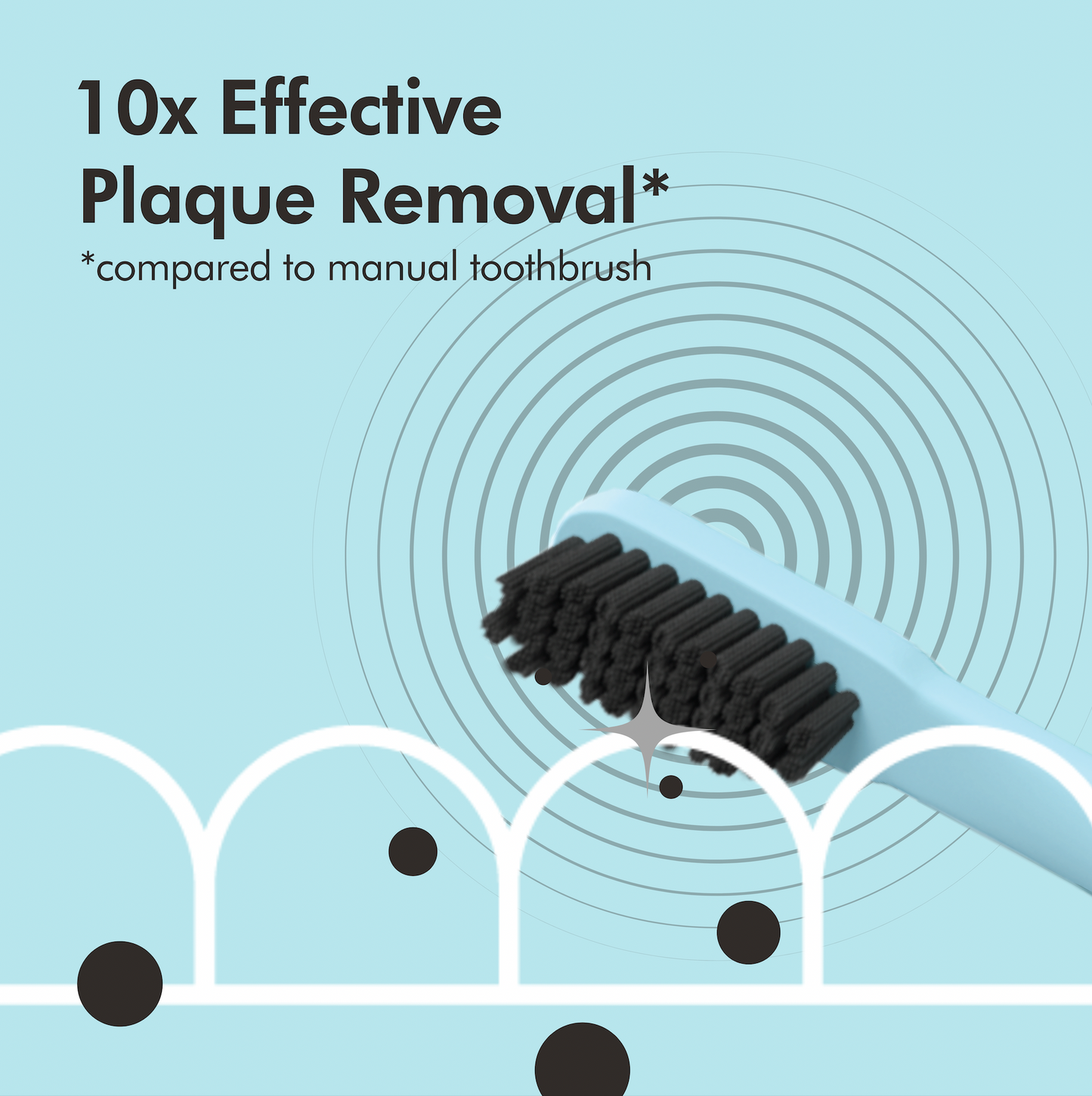 How to Use the Electric Truthbrush
Frequently Asked Questions
Electric toothbrush
&nbsp
Why should I switch from a manual to an electric toothbrush?
According to dentists, an electric toothbrush with sonic technology cleans teeth and gums more effectively than a manual toothbrush. Since the usage is timed, an electric toothbrush also ensures a standardised brushing experience every single time.
What is the difference between sonic and oscillating electric brushes?
Oscillating toothbrushes have brush heads that rotate at a rate of about 2,500 to 7,500 strokes per minute. Sonic toothbrushes do not rotate but vibrate much faster, at about 16,000 to 26,000 strokes per minute. Because sonic toothbrushes vibrate at around 5 times the rate of an oscillating electric toothbrush and produce hydrodynamic effect, a two-minute brushing session with a sonic toothbrush helps clean the teeth better.
How can I personalise my electric toothbrush?
Scroll to the top and click on 'Personalise With Your Name'. Just add the name you want to get printed on your electric toothbrush and we'll get it done.
Do you charge for personalisation?
We charge a minimal fee of ₹49 for personalisation. This is inclusive of all taxes.
What is the battery life of the electric toothbrush?
Our electric toothbrush operates on AAA battery and has a battery life of 90 days. It does not require any additional charging.
Teeth Whitening Pen
&nbsp
Why should I use the teeth whitening pen?
We have come up with a go-to, travel-friendly product that gives an instant shine to the teeth. It is effective to lighten the colour of enamel upto shades.
This is India's 1st Peroxide free teeth whitening pen, that causes zero sensitivity. The ingredients include - PAP, Sodium Bicarbonate, Aloe Vera, Hydroxyapatite - that give instant shine without causing sensitivity.
Can it be used by someone facing teeth/gum sensitivity?
Yes, as this is a no-sensitivity, peroxide-free formulation, it can be used twice in a day. Perfect for a touch-up before a meeting, dinner, etc.
How is it different from other teeth whitening pens/ products?
Phthalimidoperoxycaproic acid (PAP) is a whitening agent known to be a strong and peroxide free replacement to hydrogen peroxide. Hydrogen peroxide which is known to be abrasive in nature, may not be suitable for people with sensitive teeth or for regular use. Such is not the case with our teeth whitening pen. This makes the product safe to use by anyone, twice a day leading to faster and more effective results.
Teeth Whitening Powder - Triple Mint
&nbsp
Why should I use a teeth whitening powder?
The teeth whitening powder helps remove the yellow layer of plaque on the teeth by cutting through it with its powerful ingredients.
How does teeth whitening powder work?
The teeth whitening powder is formulated with sodium bicarbonate, diatomaceous earth and 3 types of mint that remove stains and enhances natural tooth colour.
3. What else does the Teeth Whitening do apart from whitening?
The teeth whitening powder also aids the following:
Effectively promotes oral metabolism, improves oral immunity

Nourishes gums, prevents receding gums, prolongs teeth life

Completely kills oral inflammation and suppresses bleeding gums

Prevention and treatment of oral ulcers
How is the taste of the Teeth Whitening Powder?
Our teeth whitening powder is formulated with 3 different types of mint leaves to kick start your morning with a zing of freshness! The combination of these natural extracts cleans teeth thoroughly, soothes and strengthens the gums.
How does Sodium Bicarbonate help?
Sodium Bicarbonate is effective at breaking up plaque formation and reducing plaque acidity. After you eat and drink, sugars that remain trapped in your teeth react with bacteria in your mouth to produce acid. Once the acid drops below a critical pH level (the measure of acidity of a solution), it eats away at enamel and dentin to cause tooth decay. Sodium bicarbonate raises the pH level in your mouth and creates an alkaline environment that stops the formation of cavities.