₹ 773.00 ₹ 580.00
Add To Cart
Product Description
We have a solution that is all gains, & zero pains
No teeth sensitivity after whitening
You can now brighten your teeth up to 5 shades in 14 days
No mess. No stress. Just clean teeth
Sale price
₹ 580.00
Regular price
₹ 773.00
Unit price
per
Sold out
Additional 10% OFF | Use Code : ORALHEALTH
Check Services and Delivery for
View full details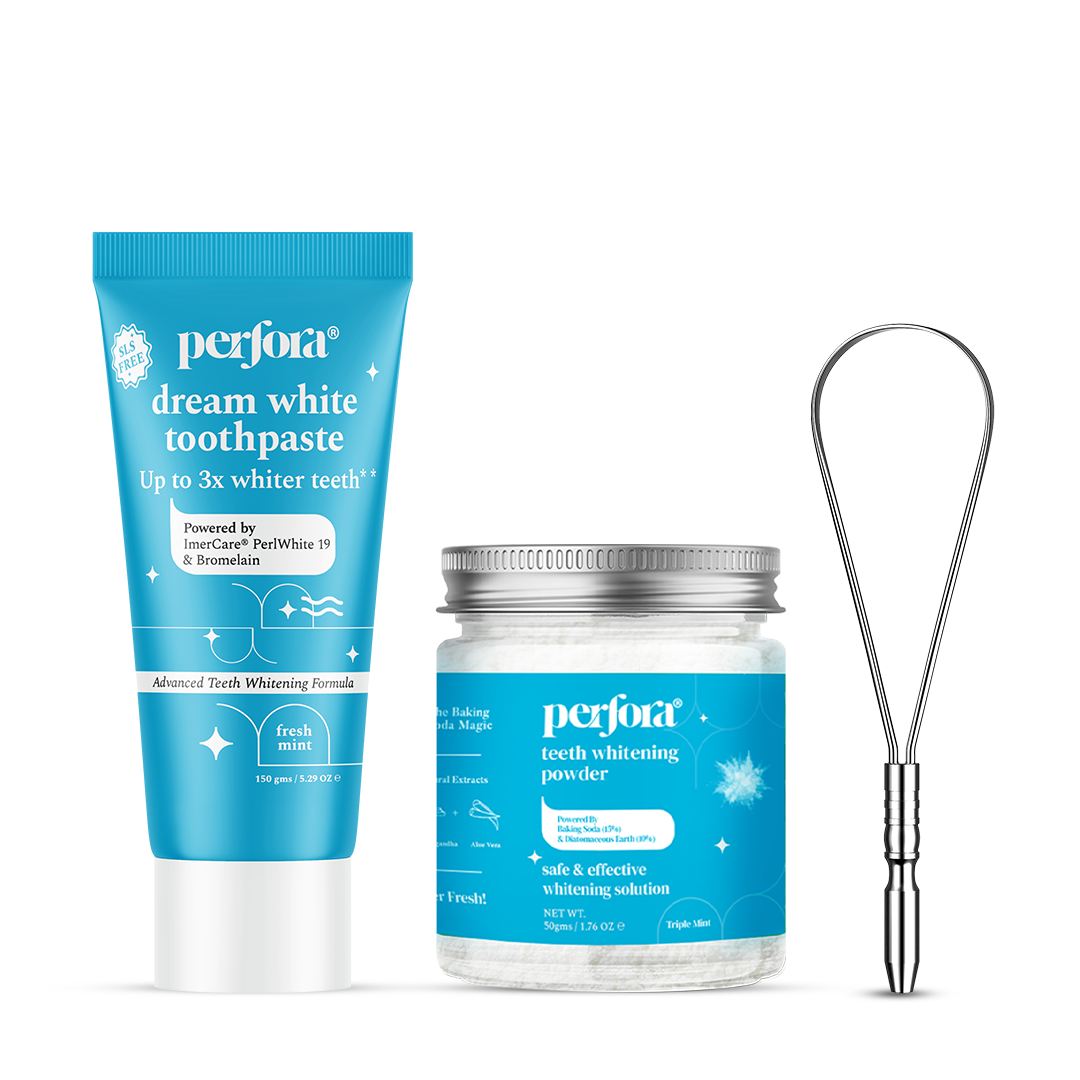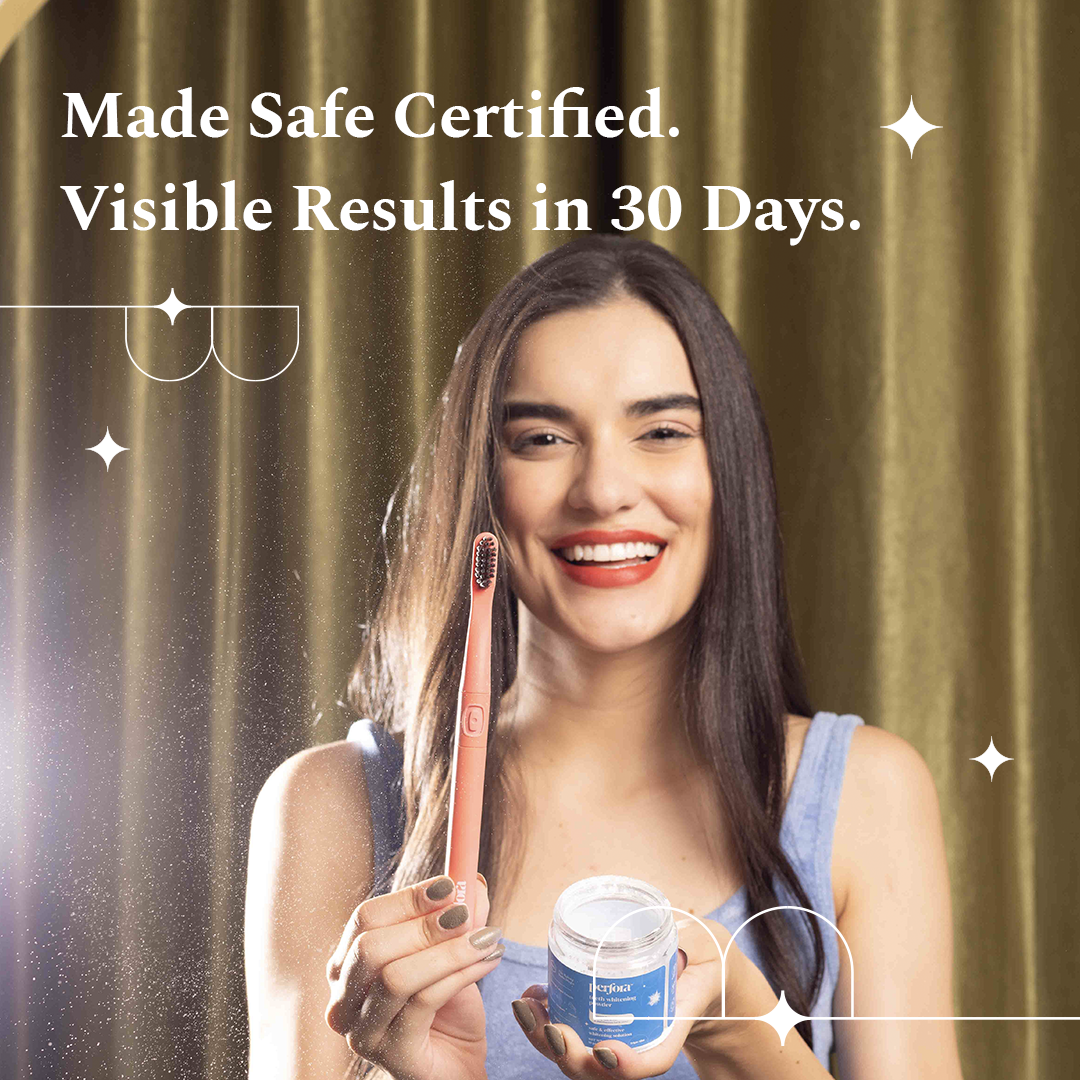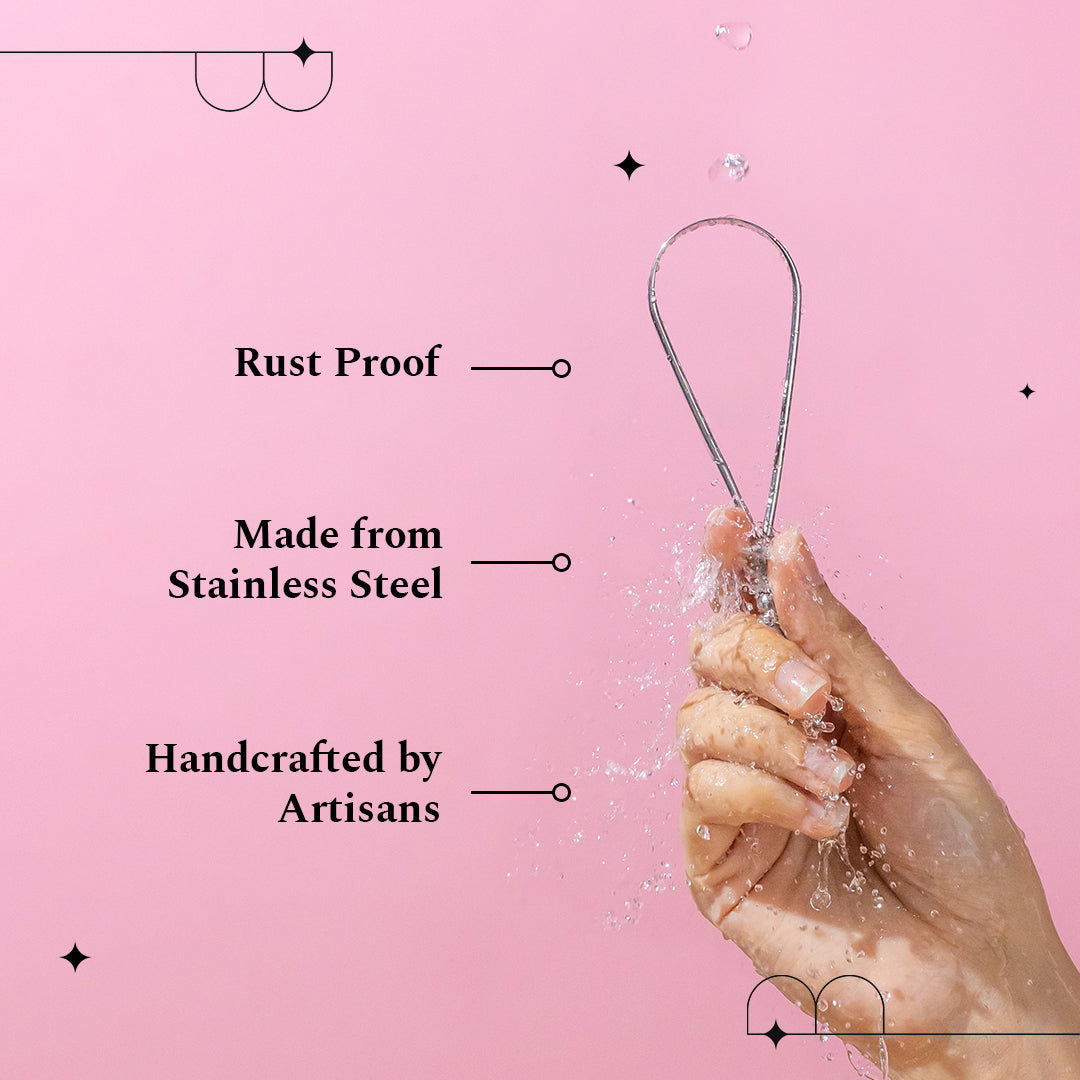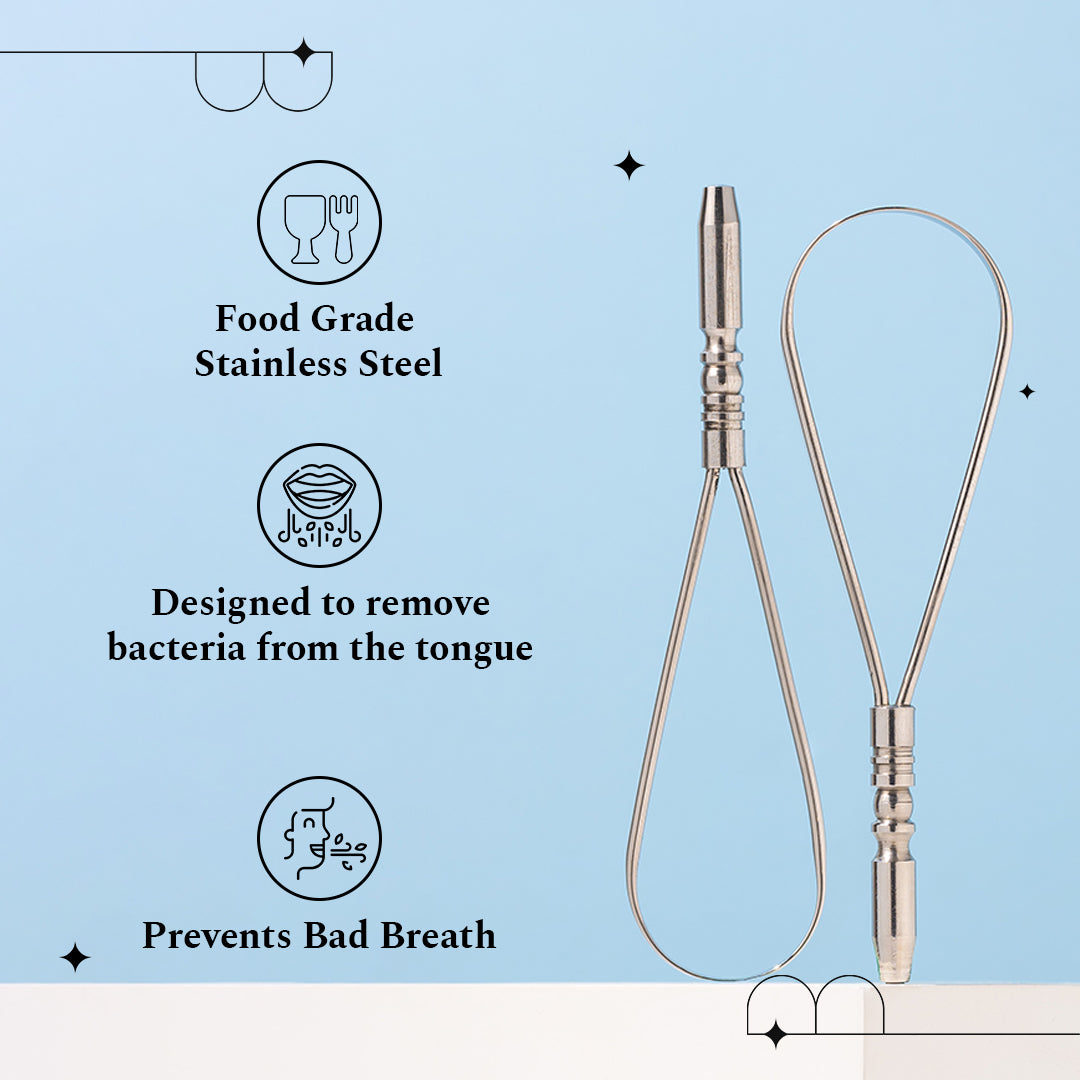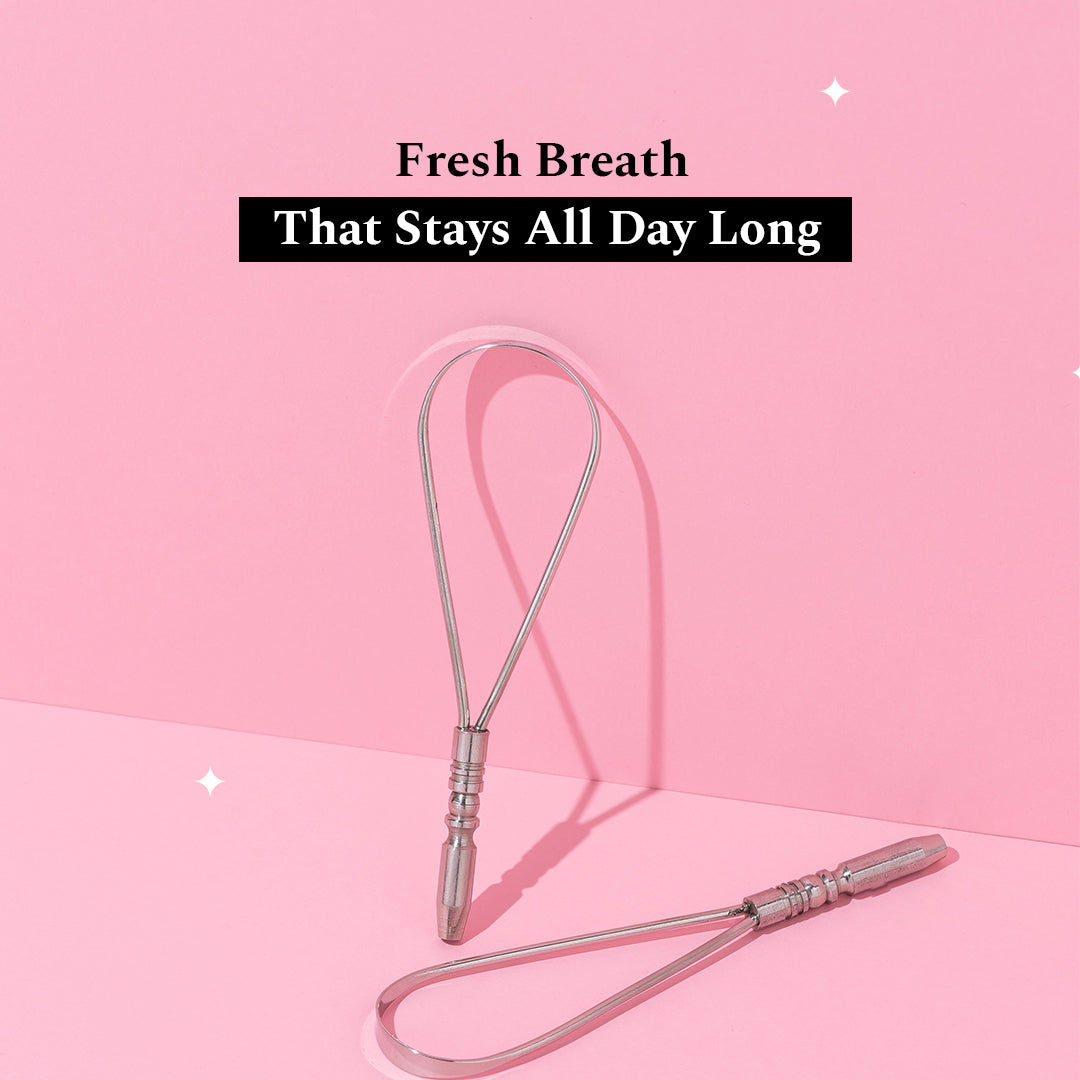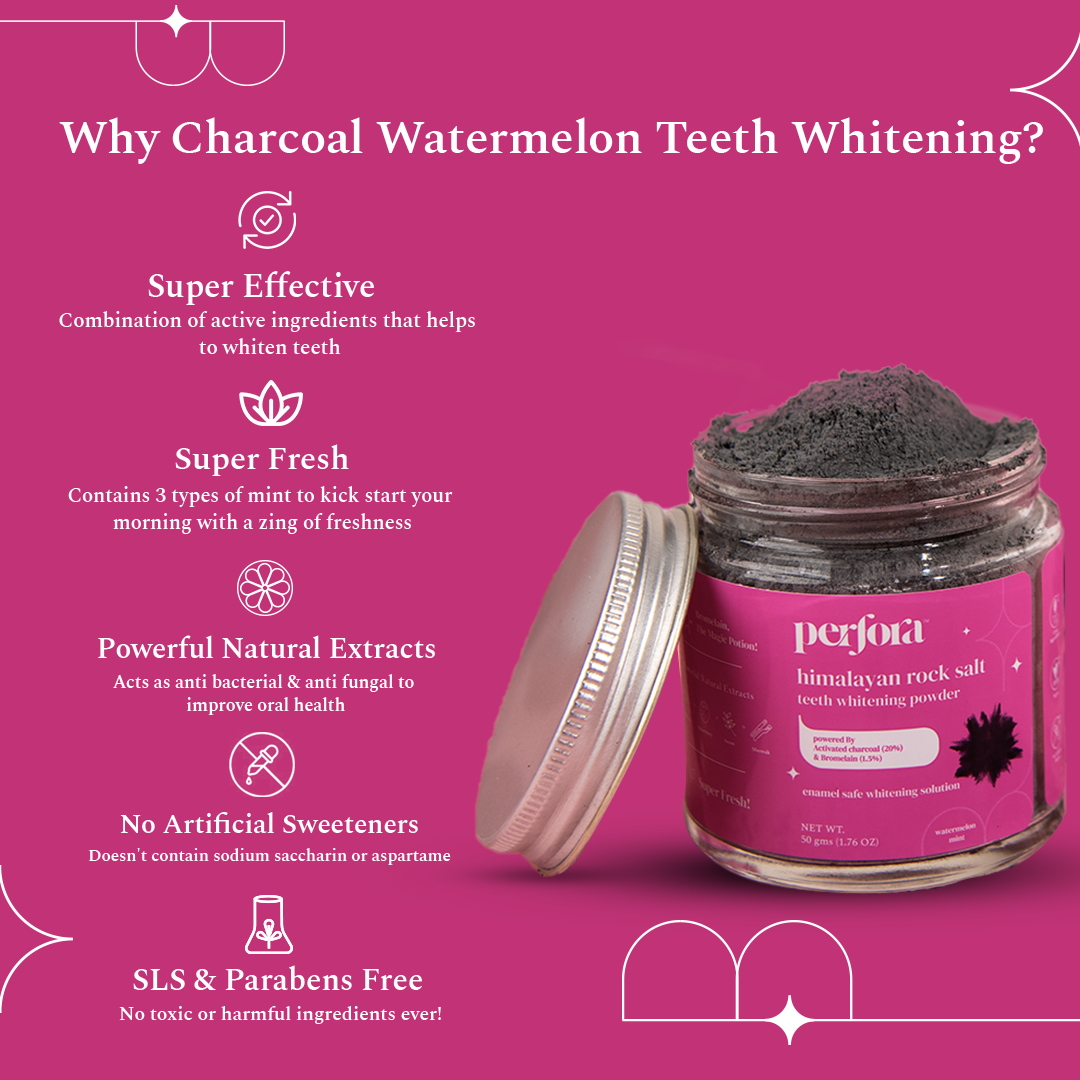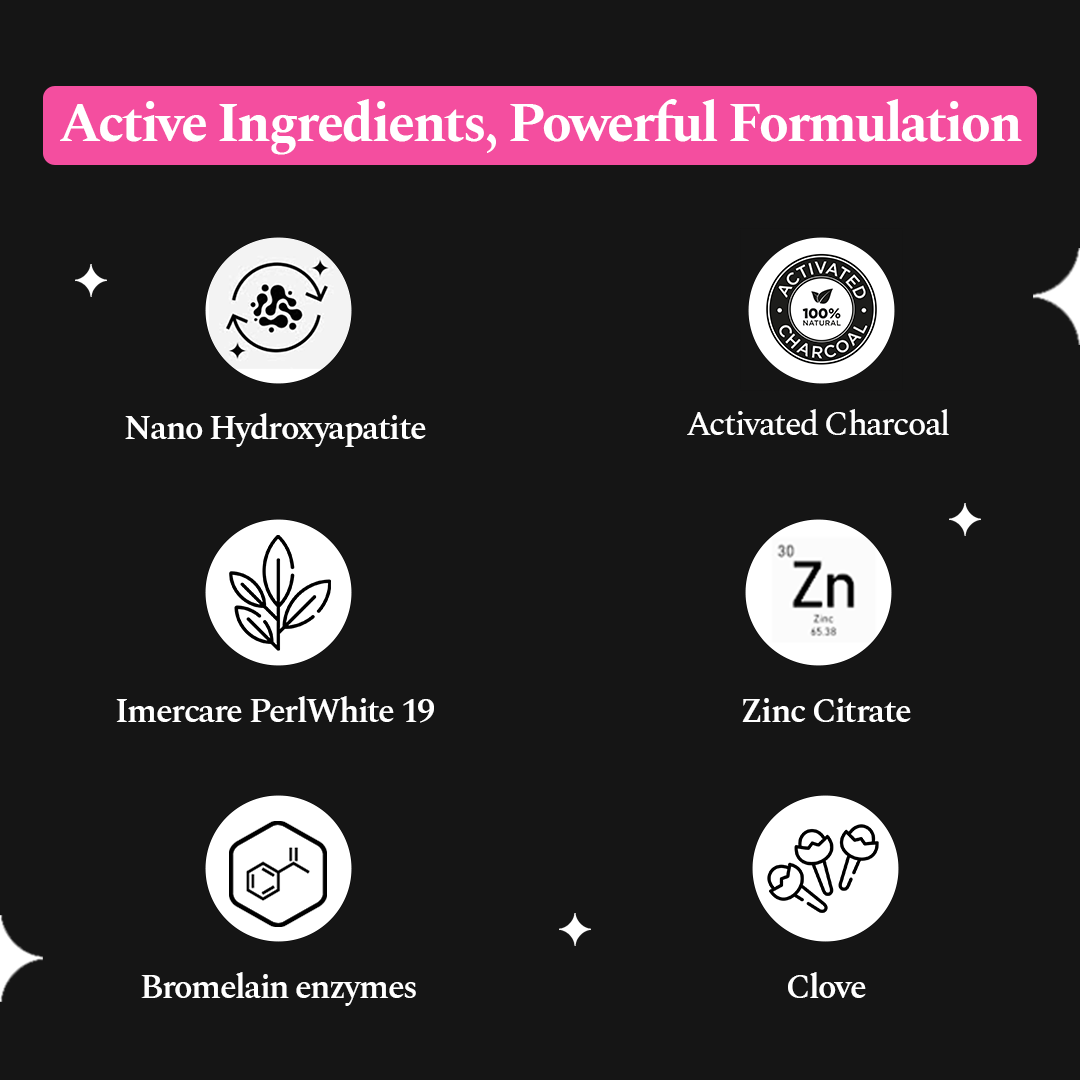 How to use Teeth Whitening Powder
A safe and effective solution for teeth whitening!
Frequently Asked Questions
Teeth Whitening Powder - Triple Mint
&nbsp
Why should I use a teeth whitening powder?
The teeth whitening powder helps remove the yellow layer of plaque on the teeth by cutting through it with its powerful ingredients.
How does teeth whitening powder work?
The teeth whitening powder is formulated with sodium bicarbonate, diatomaceous earth and 3 types of mint that remove stains and enhances natural tooth colour.
What else does the Teeth Whitening do apart from whitening?
The teeth whitening powder also aids the following:
Effectively promotes oral metabolism, improves oral immunity

Nourishes gums, prevents receding gums, prolongs teeth life

Completely kills oral inflammation and suppresses bleeding gums

Prevention and treatment of oral ulcers
How is the taste of the Teeth Whitening Powder?
Our teeth whitening powder is formulated with 3 different types of mint leaves to kick start your morning with a zing of freshness! The combination of these natural extracts cleans teeth thoroughly, soothes and strengthens the gums.
Dream White - Teeth Whitening Toothpaste
&nbsp
Is Dream white toothpaste good for daily use?
Yes, Perfora Dream White toothpaste can be used daily. It is the perfect combination of scientifically proven and natural ingredients that are 100% safe. The formulation contains active ingredients like Imercare Perl White 19 and Bromelain enzymes that are clinically proven to remove surface teeth stains and whiten teeth, while not causing any harm to the teeth
Why should I use Dream White Toothpaste?
If surface stains are contributing to your teeth's discoloration, you should use our Dream White Toothpaste. When it comes to colour, everyone's teeth are different. While bright and white might be what most people want for their teeth, the reality is that many people have yellowish, grey, or brown teeth. Discoloured teeth are often attributable to poor oral health or to bad habits such as smoking. Dream White acts on teeth stains from such habits.
Yes, all our toothpastes are 100% SLS, Peroxide and Titanium Dioxide Free. Also, they come with zero artificial colours.
In how many days I can see the results?
You can generally see visible results within 7 days. However, this may differ from person to person based on their current dental conditions.
Is this toothpaste free of Fluoride?
Yes, This formulation uses a more effective substitute of Fluoride known as Nano Hydroxyapatite for teeth remineralization and hence this toothpaste is Fluoride Free
&nbsp
&nbsp
What is the flavor of the toothpaste?
This toothpaste has refreshing taste notes of peppermint and spearmint that give an instant fresh breath after brushing.
How to use Dream white toothpaste?
Take the Dream White Toothpaste on your wet toothbrush and you are ready to go. Brush twice every day, once in the morning, before breakfast, and once at night, after dinner.
Who should use this Dream White Toothpaste?
If you are someone who is worried for yellowish teeth and want a solution to get pearl white teeth, this Perfora's Dream white toothpaste for you. This toothpaste not only helps you to get whiter teeth but is also made with safe non toxic ingredients.